Mechanic #051 - Cross-Section Battle

Category: Tactics
Posted: 07/08/07

A tactics game where a cross section is made of the level that will affect combat actions.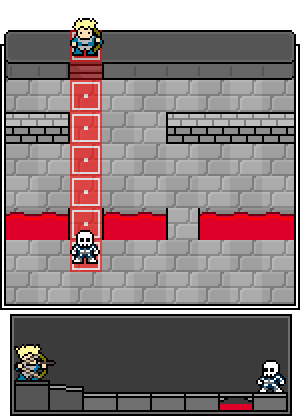 When a unit targets and attacks another unit, a small cross-section of the level is taken based on the squares targeted. This cross-section becomes a side view attack animation. Here, the archer on the ledge is targeting the skeleton across the bridge.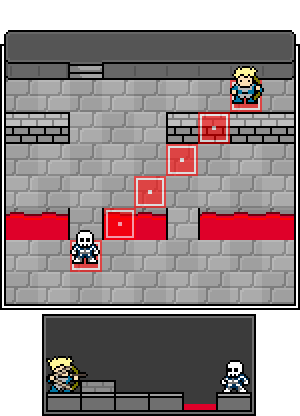 Diagonals work the same way - a small side view attack view is created based on the squares in the target range.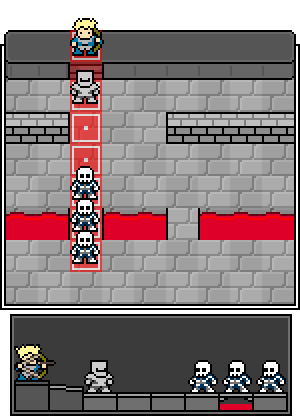 The first thing that comes to mind is why bother going to this trouble? Frankly, because I thought it'd be neat. One possibility is that each unit in the target squares is also included in the side view field. In this case, the archer targets the far skeleton, thus including a knight and two other skeletons in the field. Then a small, RTS-like battle occurs involving all those units.